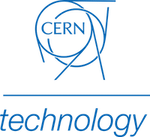 Two business incubators of the European Organization for Nuclear Research (CERN) have been established in Lithuania: at Sunrise Valley Science and Technology Park and Kaunas Science and Technology Park. The agreement on this establishment between Lithuania and CERN was signed on July 4, 2019. This is the first time in history that CERN established business incubators in the country of associate members. These incubators are the only ones in Central and Eastern Europe.
The first stage of the Lithuanian Business Incubation Centre (BIC) of CERN Technologies program for high-tech companies started on December 2, 2019. Experts will select up to 5 of the best proposals to enter the second phase where up to 3 proposals will be invited to one of the incubators.
Measures for high-tech companies provided by BIC to businesses: financial grant 40 000 euros by "Inočekiai" financial instrument"; 40 Hours of CERN Expert consultation; preferential rate licensing of CERN intellectual property; 200 hours of LIC and Incubator expert consultations; premises in one of two technology parks other help, support, and services.
The business incubation center, Lithuanian BIC of CERN Technologies, aims to assist start-ups, small and medium enterprises (SMEs) to implement innovative technologies and expertise developed at CERN into disruptive products or services.
More information: